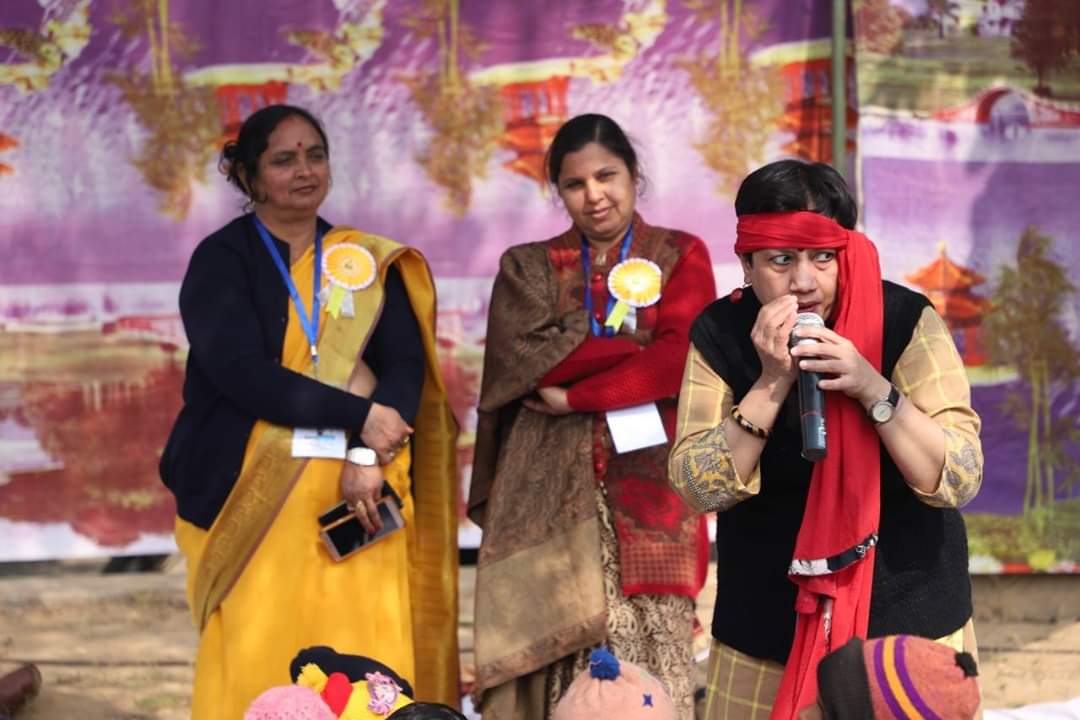 Stories not only connect but also aid the imaginative and creative process. Listening to stories helps in developing emotional intelligence, leadership and interpersonal skills, communication skills, empathy, problem-solving, critical thinking etc. They are therapeutic.
I have taken storytelling sessions at National Bal Bhavan, Rajiv Gandhi Foundation, National Museum, Nehru Museum and Library, Kiran Nadar Museum of Art, Dilli Haat, Oxford Bookstore (Delhi), NGOs like Save the Children, SARD, SAKSHI, Bal Sahyog, Salam Balak Trust, CEHRO, CHETNA, PRAYAS (Agra). Many schools as Seth M. R. Jaipuria (Greater Noida), NLK schools, Nirmal Bhartiya School, Dwarka, BGS Vijnatham School, Greater Noida, Sacred Hearts School, Kalyan, Happy English Public School (Delhi) G.D Goenka, Dwarka, Amity International School, Manaskriti School, Aurum Global School, Manav Rachna International School etc.
I was also a part of the World Book Fair 2020, Jaipur Literature Festival Outreach program, Bhiwani Children's Festival, Gwalior Art & Literature Festival, Disha Children's Festival, Kanpur Children Literature Festival, Katha Utsav, Kukdooku Art Festival, Pitara Festival etc.
In my storytelling sessions, the parents and children do not just listen to stories, they live them. I make the sessions lively through colourful props and voice modulation. In this process, they engage with complex ideas and emotions through simple narratives.
Various topics on which sessions can be taken-
Stories Of Wit And Humour

Folktales Of India And The World

Life Skills And Character Development Stories

Folktales Of Northeast Indian States

Environmental Stories/Earth Stories

Stories On Project Tiger

Mythological Tales

Freedom Fighters Of India

Science-Based Stories

Stories With Songs

Stories On Leadership

Inspiring Sports Stories

Brave Women Of India

Stories On Death

Stories For Birthday Celebration

Can be curated also according to the needs of the school/ organisation
Feeedback-