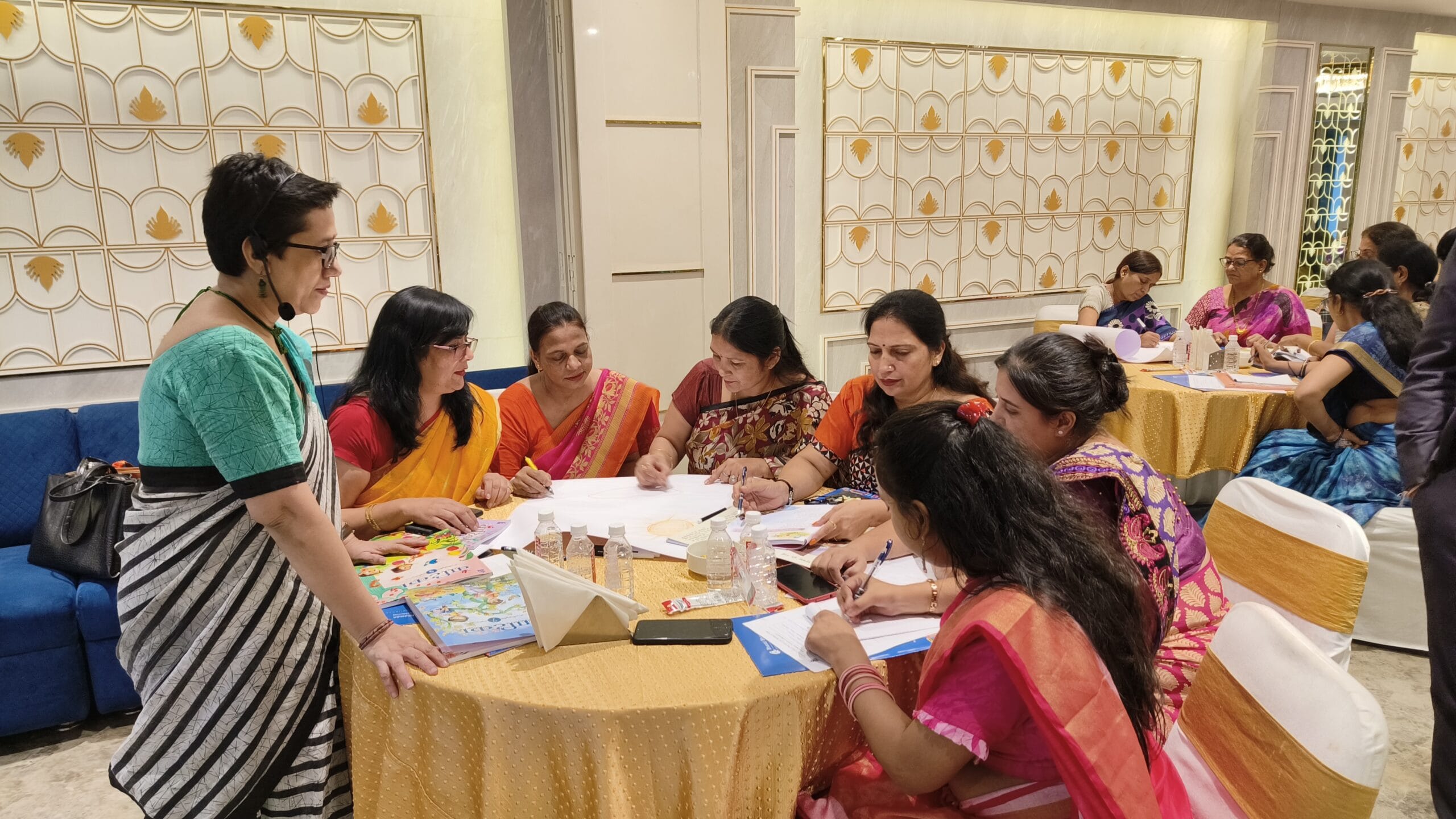 Being major stakeholders in kids' education, teachers have a huge responsibility on their shoulders to make their classes interesting and effective. The following topics, offered by me, cover key issues in making teachers realise their full potential.
Making Hindi Language teaching interesting

Challenges faced while teaching Hindi and overcoming them

The art of storytelling and its importance

Strategies to employ drama in education

Teamwork and work ethics in workplace
As a Teacher, I have 24 years of teaching Hindi in Delhi Public School Rohini, till Oct. 2020  
At present, teaching online to Indian students as well as  teaching Basic Hindi to non-Hindi speakers for students of Indian origin in Singapore, the UK, and the USA. 
As a Teacher Trainer, I have conducted various teacher training programmes at DPS (Rohini, Srinagar, Hyderabad and Baroda), MCD schools' teachers, Khaitan Public School, N.K. Bagrodia School, Seth M.R. Jaipuria School (at Hardoi and Banaras), Euro International School, Rewari NCERT, Doordarshan, Satya Bharti School, GEG Ahmedabad, AIEF, SARD, World Reader, CBSE Bharat Sahodaya Complex, DCCW, DIET (Motibagh), S.Chand Publishing, Trainer's Tribe, and NGOs like SAKSHI (Delhi) and Salam Balak Trust, Save The Children and many school teachers of Kanpur and Meerut with Bharti Bhawan Publications and New Saraswati House Publications on the following topics: 
Developing the four essential skills (Listening, Reading, Speaking, and Writing Skills) in Hindi language 

Overcoming challenges in Hindi Teaching

Nurturing Hindi Creative Writing in Children

Art of storytelling and its importance

Drama in Education

Teamwork and Work Ethics

Teaching 21

st

Century Children – Challenges Ahead
My links for teacher training feedback
For Hindi 
For Art of storytelling